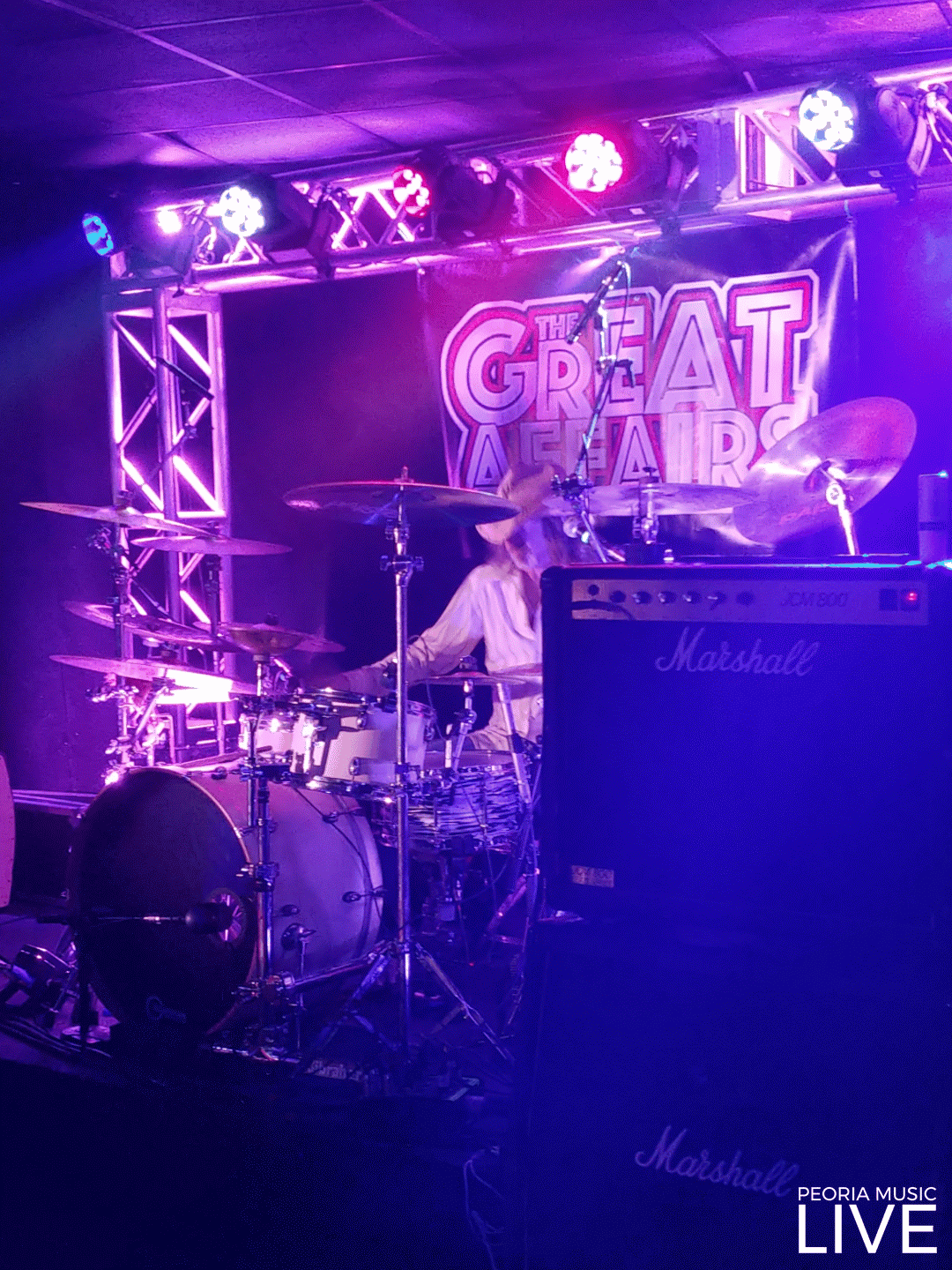 When I told people this summer how much busier I had been lately and how much music there was going on in the area, I heard the same thing many times…
"It will slow down when Summer is over."

Hey guys… NOVEMBER is TOMORROW! What was that you said about a slow down? It's not happening.
The beer gardens may be empty, but venues that didn't want to compete with outdoor shows are filling their rosters. The Riverfront might be bare, but that means music festivals have just moved indoors!
Things are not slowing down just because the weather is cooler.

In the last month I was able to attend two of the Season 3 tapings for State & Water… The Wild Reeds and Harvest Sons.
I was pleasantly surprised to find out that after they've aired, clips and full shows are available online! So even if I'm out enjoying live, local music when it airs at 10pm, I can watch episodes right online!
If you've never been to a taping, you should check it out. I met some new people, got to hear more from (and about) the bands than I'd heard before, got some great pictures and video, and had a fun time as well!
The Harvest Sons State & Water taping was the last one of Season 3, but the shows air year-round on Saturday night. It was also the Release Party for their Album Flat Black Sessions: Vol 1. Named after Flat Black Studios, where the songs were recorded in Iowa City, IA, they plan to release Volume 2 in Spring of 2019. Here is a clip of the song "Washed Away" from Volume 1.
I first heard Seth and Nik at the Red Barn almost 10 months ago and really enjoyed them that first time. Hearing the full band live, especially with the addition of Elyse Wiley earlier this year, really added another dimension to their sound. She is a songwriter as well, so it seems like a great fit!
Rock N Skull '18
This weekend I was invited to be part of my first Rock N Skull … Fantastic rock bands from all over the country as well as some of our local favorites performed for the four day festival. Spearheaded by Jake Force and Justin Muir, and organized and brought to life by Bob Long… it was non-stop rock and roll… and a ton of fun.

I was especially excited when they declared Sunday "Peoria Music Live Day" and Bob asked if I'd like to introduce my favorite band. (I hope nobody got it on video because I did NOT do them justice… the good news was, everyone was having so much fun… nobody cared!)
I didn't make it to see all the bands,
but here are some of my favorite
photos from Rock N Skull '18: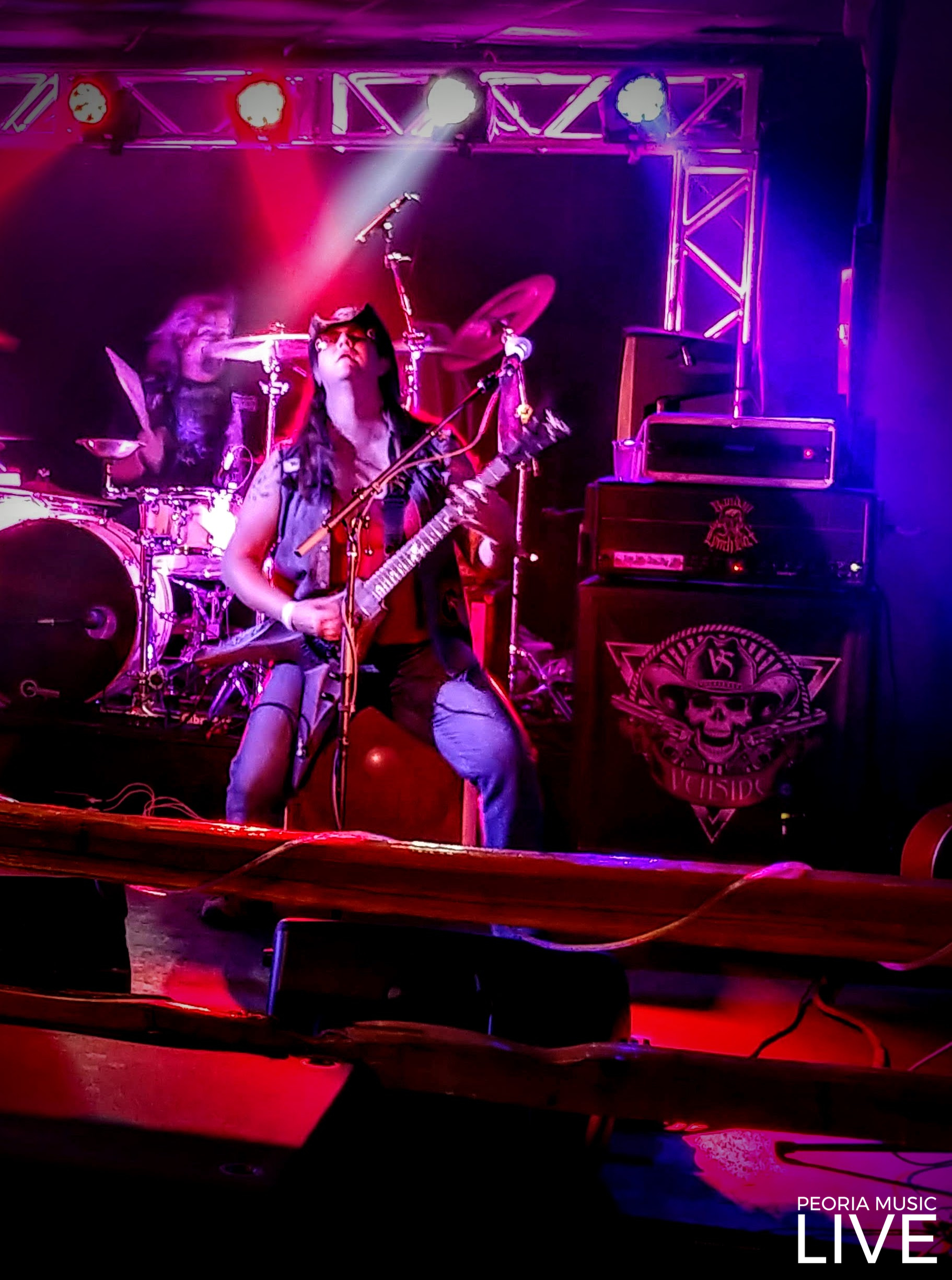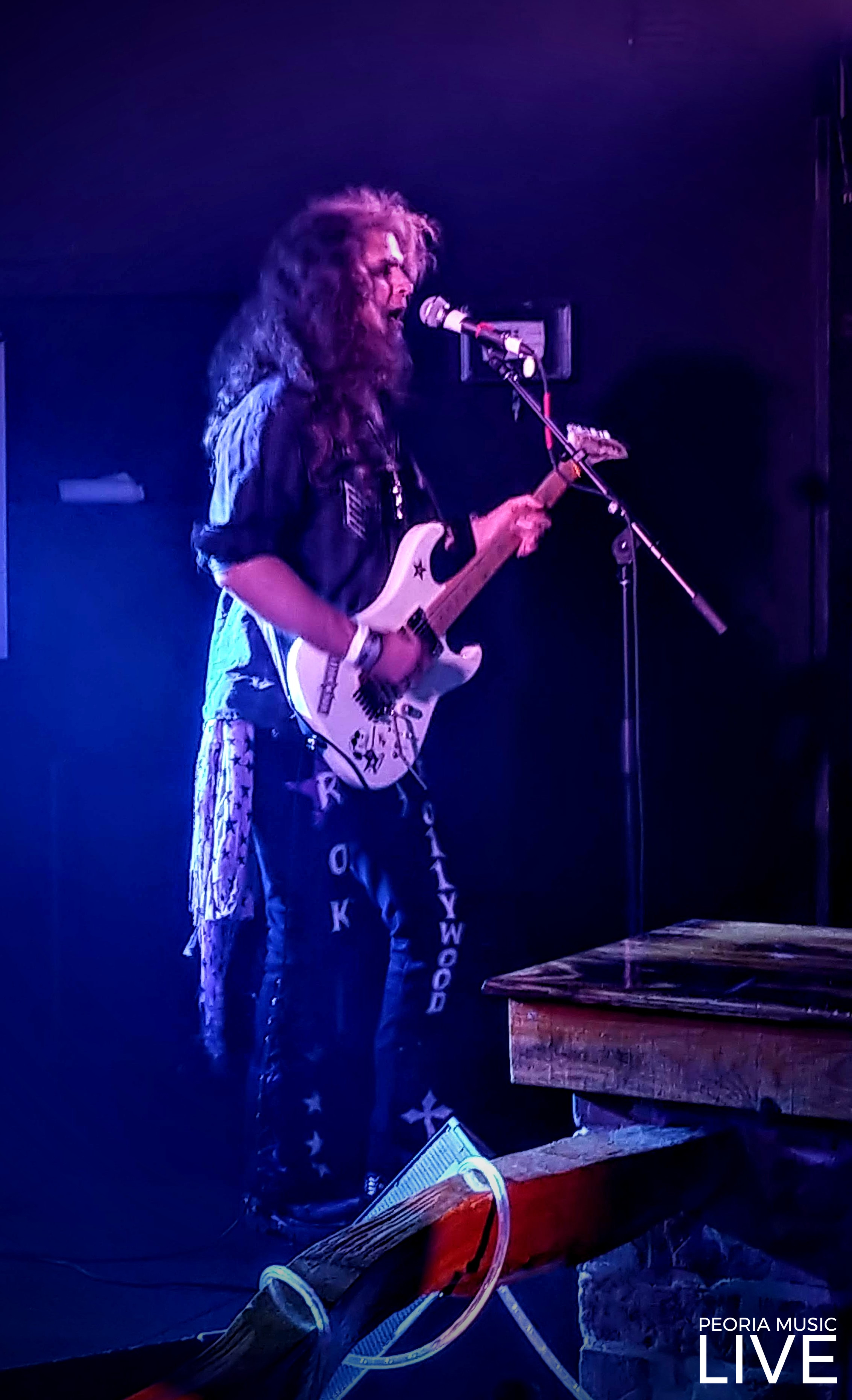 Cornstar's Third Annual Masquerade Cruise
Speaking of a bare Riverfront… just because there aren't any outdoor shows happening doesn't mean nothing is going on. Only a week ago, my boyfriend Mike and I went on Cornstar's Masquerade Cruise.
We cruised up river for an hour and back to the docks during the five hours of fantastic music from four different bands.
The night started on the main lever with the amazing singer/songwriter Joseph Huber in the Joseph Huber Band, followed by the always fun Urban Pioneers on the second floor. Just as they were finishing up, everyone came back down to see Austin Sterling.
Austin Sterling captivated everyone for an hour before we retreated to let Carrie Nation and the Speakeasy set up.
Unfortunately my phone was resistant to the themed lighting and the Carrie Nation pictures just did not turn out. On the upside, I did manage to get a great video of them before we headed home for the night! I have to say Thank You! to organizer, Chad Ing, for the invitation! I've seen a few shows he's put together now and am always impressed by the talent he brings in!
It still cracks me up how convincing everyone was, telling me things would slow down when summer was over.
I even came up with some plans to keep PML busy. I thought maybe I'd run a writing contest and look at hosting a monthly event at a local venue. And while both of those are still possibilities, there's no end of Summer slow-down to help make it happen!
I still can't believe a year and half ago I would spend hours sitting on my couch, watching Netflix, because "There is nothing to do in Peoria." Who do you know who still says that right now? Get them on Peoria Music Live, we'll show them…
Here's a video I recorded at THE CORNSTAR HAlloween Masquerade Cruise of
Carrie Nation and the Speakeasy